The Scene
Late start to Mommy Sunday today given last night's festivities. But she and I make up for lost time quickly :)
After a yum pasta lunch, we fondle even yummier Marc bags at Nordstrom. Might seriously need that yellow one!
Then we both try on cardigans at Forever 21. Kinda pricey at more than $30.
My mom scores a few beauties but I only get this little fluttery tiered tank. $19. Trying to be frugal this month given my holiday shopping binges.
Run some errands for Mr. D in the afternoon, grab sushi for dinner and then spend ALL night working to meet my big Monday deadline. Blech. My work situation is going to be the death of me.
I do manage to catch some of The Globes before bed. Happy for that Kate Winslet but
seriously
...she needs to calm down, get some perspective. It's not like she discovered a cure to cancer or the answer to world peace. She pretended to be two broken women. She pretended real real good. But that's all she did. It's unseemly to go on and on given the state of the planet, no?
The Outfit
Fashion District dress
Image wrap sweater
The Accessories
Forever 21 flower ring and sunglasses
Chanel bag
H&M bow belt
Marc Jacobs shoes
The Grade
A
The Commentary
I taught Mr. Diabolina yesterday that the new hair is going to look best with jewel tones. This was
very
confusing to him. He gulped, "Like diamonds?" I said no like rich bold colors. He nodded but still seemed lost. I think he might be color blind. And a boy. :)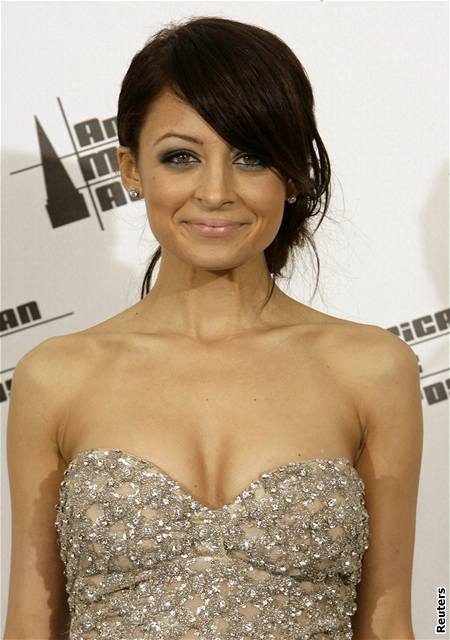 Also told him to prepare himself because I am going to have to wear more make up. And bolder looks. And a lot of sparkle. He smiled but his eyes looked scurred.
Realized today that - YAY - now I can channel my black haired girl crush Leigh Lezark. Gonna wear more black, heavier eye makeup and generally act fierce. This I promise ;)
Also realized my fellow Latina Salma is going to be a good hair role model. I think she has the most stunning raven hair in Hollywood.
With all this swirling in my mind, I grabbed the boldest color I saw in my closet this morning. Then I added the sparkly belt. Love!
Decided to pair it with the hot pink accents today - shoes, sweater, index finger ring, LV earrings. Hardly had to wear the sweater tho. IT WAS NEARLY 80 DEGREES in the shade. Bananas!
How great would the outfit have looked with these new heart Marc bags on the left? I know they are a bit much but, um, I heart.
Loved the dress with the hair and best of all I felt comfortable all day in the kitten heels and swirly, forgiving dress. Got LOTS of stink-eye looks from other women tho. Ugh. I will
never
understand that equation in some people's heads that someone else looking good makes them feel bad. Such a lame insecure way to live your life.
I'd just stare back sweetly as if to say, "Can't help it that I am a delicious devil with a blue dress on!"
Sigh. I should have been at the Globes. Lots of other blue dressed devils there.
But Maggie was my favorite of the entire night! Love a print on the red carpet. Especially a leopard print. Especially a BLUE leopard print.
Also alot of ladies channeling Diabolina in fluttery white
Salma was my favorite vestal virgin. LOOK AT THAT WAIST :)
Was digging all the one-shouldered numbers too. Big big trend for spring.
Love the color of this Chanel but Cameron needs a hair intervention. STAT!
My favorite all out glamazon awards go to two Latinas.
Ugh. As my mom says, it's just in the blood!