The Scene
Last Sunday of the holiday season. Bah humbug.
Two fashion moments stave off the Monday monsters.
#1: Wake up to discover Mr. D and I went to bed wearing the exact same thing: grey sweats and Rose Bowl 2008 white tops. Great Trojan minds...
#2 Hunting and hunting finally yields this wonderful Marc by Marc Jacobs piece for my mom. Just $100 at Barney's Coop. She told me at the beginning of the day she needed a new sweater preferably Kelly green. Gawd I am good.
I've been thinking I should chuck it all and become a personal shopper. This little mama would be my best customer.
The Outfit
Forever 21 sweater
Karen Millen leather skirt
Banana Republic tank top
The Accessories
Thomas Wylde? Skull scarf
Nine West heels
Forever 21 bangles
Stella McCartney bag
Marc by March Jacobs earrings
The Grade
A+
The Commentary
Decided to step it up today. Way up. If 2009 is going to be my most fabulous year yet then I have to dress the part. Started with these little resale Nine West shoes.
Remember how they are soooo Marni
?
Well just when I was worried they might be a bit dated, I saw a strappy gray and black suede sandal at Nordstrom today. L.A.M.B. Over $200. Mine were less than $20.
Decided to work with the gray and brown. Grabbed my go-to gray Forever sweater and dug out this brown leather skirt. It's a hand me down from a British friend of my mom's. She turned me onto
Karen Millen
. A little pricey but the store at the Beverly Center has great sales. Check out her especially gorg party dresses around the holidays. Very Dior.
I love love love the detailing at the waist of the skirt. Looks like a built in belt. And very flattering for a thick waist. The only downside to this skirt? It is tight tight tightness. But I guess that only adds to the fierce fierce fierceness of it.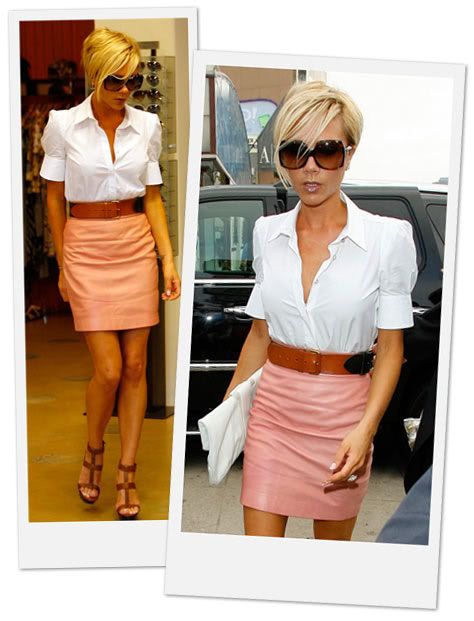 Also love the brown color. Nothing like leather in buttery colors. So luxe.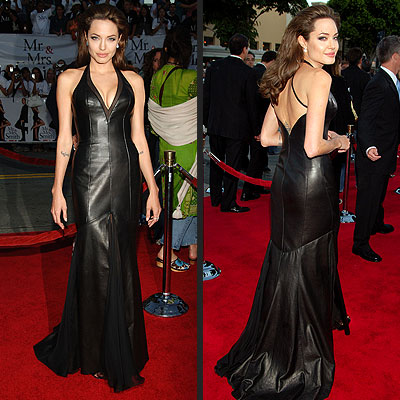 Black leather can feel so dominatrix. Too hard and severe.
Brown leather feels softer to me. More romantic. Tres Euro.
To feed the whole fab Euro vibe I added a big bouchy skull scarf today. Got it in a gift bag at a Fred Segal party that Little Miss MBA took me to 3 years ago.
To this day not sure that it's actually Thomas Wylde - one of the hosts of the party - or if they gave us fakes!! I mean in their hey day skull scarves were going for over $200. And everyone at the party got one. That's just not smart business sense, right? But I guess neither is handing out fakes of your design...
I was super surprised at all the comments I got on the scarf today. It is cool and all but tres passe by trendy trendster standards. Lots of people looked at it like they'd never seen the print before.
I guess that's why Alexander McQueen is selling
his
version of the skull scarf right this very second at Nordie's. A cool $345.
F.