The Scene
Back to being a pumpkin after my Cinderella moment last night.
Big deadlines at work this week. BLECH! And my mom's next MRI is tomorrow. Can't believe it's been
four months since we found out about the tumor
! All kinds of on edge about what the doctor will say.
An aaaaaaamazing Gossip Girl (finally!) was a much appreciated distraction tonight. God, I love me some Chuck. And the Rufus/Lily kid was not a surprise but has me spinning on who they'll cast. I vote Rachel Bilson!
Blair Waldorf Jinx alert: Did you catch
the Phillip Lim dr
ess she wore for the wedding that I tried on a few weeks ago?
I should have bought it. So regal.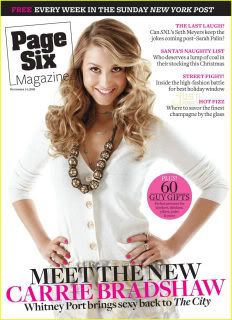 Also loved The Hills tonight. Well actually just Whitney. Nothing like seeing a fellow Trojan, on the brink of a whole new fabulous DVF NYC adventure. And did you catch the shoe shot during the interview? Looked like the two women were dancing while sitting. Adore!
The Outfit

Forever 21 dress and jacket
The Accessories
Forever 21 studded belt and bracelet
Steve Madden boots
Chanel purse

The Grade


B




The Commentary
Still glowing from my Michael Patrick King moment last night so I decided to debut the new studded belt I got in San Fran.
Felt oh-so-Carrie-licious all day.
Albeit rounder and browner ;)
However, I was quite self conscious about the proportion of the coat and the dress. To be just right the coat needed to be a little longer or the dress a little shorter. And these boots! Ugh these wood soled cheapie quasimotos have a mind of their own. When one reaches for my knee, the other slouches to my ankle. F.
I bet
these Marni boots
would never dream of doing such a thing.
Look at how SCRUMPTIOUS they look styled. Net-a-porter is quickly becoming my favorite site for outfit inspirations.
And Katie has become a perennial inspiration. Loving the matching navy stockings and dress. Would like to do that with a gray or burgundy soon.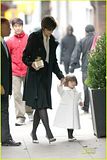 Also would like to wear matching silver shoes with my mom tomorrow. Have our toes twinkle while we await good news!